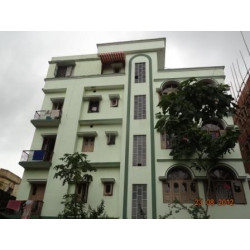 About
Rishabh Boy's Hostel Lalbagh Patna

Nice hostel for boy's and economically affordable. All facilities are available like cctv camera, best quality of fooding, and good environment for study, 24 hours security services etc.
---
Amenities
Power Backup

Cold Water

Inhouse Kitchen

Water Purifier

Cupboard

Study Chair

Study Table

House Keeping

Common Area

Security

CCTV

First Aid
---
Rooms & Fee Structure
| Sl.No | Rooms Type | Notes | Monthly Fee |
| --- | --- | --- | --- |
| 1 | 4 Seater | | ₹ 1800 |
| 2 | 2 Seater | | ₹ 2000 |
| 3 | 3 Seater | | ₹ 2000 |
| 4 | 1 Seater | | ₹ 3500 |
---
Location
---
Rishabh Boy's Hostel Lalbagh Patna Details
Established in the year 2017 located in Lalbagh, Patna. At RISHABH BOYS HOSTEL every care is taken to provide the best facilities for students who stay away from their homes.The staff is well disciplined, caring and cooperative to the inmates of the hostel and are always ready to provide assistance to their immediate requirements. The hostels offer well-ventilated, comfortable rooms for boys.The hostel cleanliness comforts to ace hygiene standards. Mess facilities are also available as per the requirements to provide the hosteller with nutrition's and quality food. Best hostel for boys with all the basic aminities and much affordable price.The boy's hostel staff is very friendly and welcoming, the premises are maintained, clean and tidy, always including the bathrooms. The location is great added feature with medical shops, hospitals, bus and auto stands all the above convenience is available worthy for the money you shell out. Breakfast, Lunch and Dinner are provided with the utmost care and high competency with varieties of food coupled with quality and hygiene catering practices being adopted constantly at the boy's hostel.