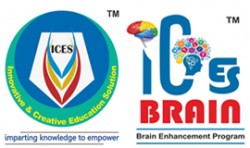 ICES, Kolkata
Kolkata, Kolkata
11th & 12thB.B.A. & M.B.ACA-CPTEngineeringFOUNDATIONIIT JeeMBA /CAT
About
ICES

ICES – Innovative & Creative Education Solution. Our passion for teaching has lead to foundation of Innovative & Creative Education Solutions in 2006. The sincere efforts of our teaching faculty with qualification like Ph D, IITians, ME, M Tech, BE, MA B Ed, etc have lead to growth in success rate of the students culminating in four students qualifying for JEE-Advance in 2014. Several students have added a feather to our cap by their performances in Olympiads, Scholarship, and other entrance/ competitive exams. Our test series have been of great help in students performing their best in the board as well as competitive exams.A coherent team of highly qualified and experienced professors, who are expert in teaching their subjects, provide a systematic, thorough and perfect guidance of all subjects under one roof.
---
Amenities
Ac Rooms

Library

Scholarship

Online Test Series

Offline Test Series

Security

First Aid
---
Courses & Fee Structure
Sl.No
Course Name
Notes
Duration

Details not available
---
Location
---
ICES Details
XI-XII Coaching Classes IIT-JEE ,CET, NEET, AIPMT Coaching Classes Engineering/Diploma Coaching Classes BBA, BCA, MBA Coaching Classes Competitive Exams CA/CS/CMA(ICWA)/CFA 6th to 12th CBSE/STATE Coaching Classes Phonics Spoken English Coaching Classes DMIT & Mnemonics Vedic Math Coaching Classes Abacus Coaching Classes Fluid Mechanics Coaching Classes BCS Coaching Classes B.Com Coaching Classes Scholarship Classes NTSE And MTSE Coaching Classes Olympiads Coaching Classes NTSE Coaching Classes KVPY Coaching Classes.