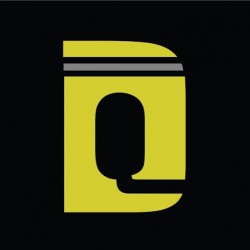 About
Dezine Quest

DEZINE QUEST is a team of professionals from Best Colleges like NIFT Delhi, NID, IIT, IIM and Defense working towards single mission together. In DEZINE QUEST one will get a precise and focused syllabus to achieve top rank in less effort.
---
Amenities
Ac Rooms

Power Backup

Library

Parking

Scholarship

Hostel

Transport

Online Test Series

Offline Test Series

Security

CCTV

First Aid
---
Courses & Fee Structure
| Sl.No | Course Name | Notes | Duration |
| --- | --- | --- | --- |
| 1 | FOUNDATION COURSE | Most comprehensive course designed and delivered by NID, NIFT and other top art and fashion institutes Alumni with... | |
| 2 | BUILTUP COURSE | Free awareness programmes are run by Dezine Quest in all small areas and in places where people are lacking awareness | |
| 3 | CRASH COURSE | This course includes training under the supervision of the toppers from NIFT and NID. In this course the students will be. | |
| 4 | SITUATION & STUDIO TEST | Studio Test at NID mainly tests the ability of a student and creativity to work with various materials at a time. | |
| 5 | GDPI | GDPI Preparation : Find Group Discussion Topics, Interview Preparation, Personal interview tips and tricks.. | |
| 6 | TEST SERIES | Dezine Quest is one of the most advanced and hi-tech CAT, NIFT and NID Preparations Educational Institutions in India... | |
---
Location
---
Dezine Quest Details
Dezine Quest was set up in 2007 under the aegis of 'Dezine Quest Eduserve Private Limited, INDIA, as an only NIFT NID coaching in Patna, India with all the faculties from NIFT Delhi, NID and other prestigious D schools. It has emerged as a premier professional team of trainers in the fields of fashion, design, textiles and multi-skills with the addition of professionals from centres of excellence in INDIA.
It is a movement that emerged out of great professionals of thoughts of advisories from IIMA, IIT Delhi and many more professionals who has a passion for teaching and the art of knowledge sharing. It is about giving quality education to the students to secure TOP RANKS in top Design Colleges. It is more of exploring rather than just sitting and preparing. Being a design institution of the new era it does real justice to its tagline "NIFT BY NIFTIANS"
Our Vision
To emerge as a centre of excellence proactively catalyzing growth of small business in different field's by leadership in professional training with concern for social, environmental and human values.
Our Mission
To educate candidates and people regarding different fields of education especially in the fields of fashion and design.
To train people to create opportunities for self-employment.
To provide technical inputs and portray the real picture of industry and market in front of aspirants.
To become a perfect bridge between the trainees and trainers providing the perfect ambience and expertise.
To impart the best training class for the world to make easy with designing.
To disseminate the knowledge and skills for the designers to excel.
Develop talent through theory as well as out-door classes.
What are we
DEZINE QUEST is a team of professionals from Best Colleges like NIFT Delhi, NID, IIT, IIM and Defense working towards single mission together. In DEZINE QUEST one will get a precise and focused syllabus to achieve top rank in less effort.
Since all mentors are either NIFTian or NIDian at Dezine Quest, we are committed to create and maintain an environment that promises a 360-degree approach to knowledge transfer.
The academic programme at DQ is designed to facilitate multi disciplinary study that assimilates aesthetics and industrial dynamics across level and courses.
Research / Practical specializes knowledge from individual course with a unique ability to approach problems from divergent perspectives.
We create a mindset, which works completely on basis of creating & solving a problem by itself rather than looking for other resources.
We provide the opportunity of best exposure to the traditional Art & Craft through interactions with craftsmen from different parts of country.
We train professional who can manage the artisans professionally for better marketing and branding of their products.
We invite you to be a part of this stimulating learning environment. We forward to you joining the DEZINE QUEST commune to explore, experiment and change your thought for better changes in this world.
Top NIFT Coaching Class in Patna– An internal survey with students joining every year say that the maximum number of design aspirants prefer Dezine Quest to other coaching and those who prepare by themselves also try to take up short duration smart classes from Dezine Quest mentors through seminars, forums, on-call discussions, online classes etc. This has been possible in 10 years with the help of our nationwide network of design graduates and students who are still studying at NIFT, NID and other prestigious design colleges. We provide best NIFT material for preparation of exam. We will help you to achieve your goal with our best NIFT Coaching Class in Patna Join us our Patna NIFT NID coaching program for 2020 and enhance your career..