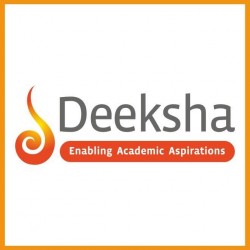 Deeksha Network Classes (PUNE),Bengaluru
163/B, 6th Main, 3rd Cross, JP Nagar 3rd Phase, Bengaluru, Karnataka 560078, Bengaluru
EngineeringIIT JeeMedical11th & 12thAIEEE
About
Deeksha Network Classes (PUNE)

Deeksha campuses are established in association with like-minded PU colleges (11th, 12th / Intermediate) offering students a holistic study environment. In combination with the PU classes, we offer coaching for IIT-JEE (Advanced),JEE Main (AIEEE),CET and NEET (AIPMT). Deeksha brings to you over 21 years of experience in the education field, delivering and over 56,000 success stories till date. Along the way, we have established over 30 campuses in Karnataka, Maharashtra, Telangana and Tamil Nadu in association with like-minded PU colleges to offer a holistic study environment for every aspiring child. Deeksha works towards "Nurturing Success of Every Child" through a rigorous academic environment, supported by technology, which is built around a culture of caring.
---
Amenities
Ac Rooms

Power Backup

Library

Wifi

Parking

Cold Water

Scholarship

Hostel

Transport

Online Test Series

Offline Test Series

Security

First Aid
---
Courses & Fee Structure
| Sl.No | Course Name | Notes | Duration |
| --- | --- | --- | --- |
| 1 | JEE ADVANCED | Students who qualify for JEE Main can write JEE (Advanced). The program provided at Deeksha help students to excel in JEE (Advanced),also known as IIT-JEE. | 1 year |
| 2 | CET | CET ranking depends on the combined score of CET examination and marks one attains in class 12. | 1 year |
| 3 | JEE MAIN | The JEE Main (AIEEE) training offered at Deeksha prepares students for excelling in the Joint Entrance Exam which helps them to get admission in IIT's, NIT's and other renowned institutions. | 2 years |
| 4 | NEET | The All India Pre-Medical Test (AIPMT) or National Eligibility cum Entrance Test (NEET) is an annual medical entrance examination held in India | 2 years |
| 5 | COMMERCE | Competition gets tougher day by day. | 2 years |
---
Location
---
Deeksha Network Classes (PUNE) Details
It all started in 1998 when the founders, Dr Sridhar G and Mrs Lalit S, chose to serve the cause of the society through education. They began by teaching 40 students in 1998! Till 2004, coaching was provided to students for various competitive examinations through School Based Programs in partner schools and own Open Centres for tutoring students in different areas. This was prompted by a keen desire to serve students at their own locations rather than asking them to travel great distances for quality education. The culture of caring, subsequently to be christened as dCARE (Deeksha for Children's All Round Excellence),had got manifested!
dCARE (Deeksha for Children's All Round Excellence) showed the way for the future as the Founders had a keen desire to address the difficulties of students who were having to study extended hours coupled with studying the same portions twice over. In 2004, 'Deeksha Centre for Learning PU College (DCFL)' was established to provide coaching for competitive exams along with the regular board exams in a seamless fashion. All this, in an environment that nurtured original thinking and created young, confident individuals with a sense of responsibility towards society. The feedback from the children was very positive. Besides the strong academic backbone, Deeksha was taking total ownership for the students and this was much appreciated by the parents.
It was time to take the learnings, the model and the successes to few more campuses. Joining hands with a network of partner institutions, by establishing a professional management setup, and by putting together robust systems and processes based on the experience gathered over the years, the growth journey began. Currently reaching out to over 10,000 students every year through over 30 campuses across Karnataka, Maharashtra, Tamil Nadu and Telangana, Deeksha is a now a respected name in the PU segment.
Technology has always been the backbone for Deeksha and has found its way in the learning experience of the child back in 2007! Without doubt, dCARE was the reason – the fact that students responded to technology enabled learning better and that they enjoyed the experience, was reason enough to constantly upgrade the technology interventions. This heralded the AV (Audio/ Visual) enabled classes, the Tab, and the recent avatars – eDUCATOR and dPAL. The main objective behind developing these tech products is to enable students crack competitive and board exams with ease. dPAL helps PU2 students prepare for JEE Main, KCET, CBSE11, CBSE12, PU2 Science and PU2 Commerce. With features like question bank, videos, synopsis, mock tests etc., students can prepare for exams anywhere, anytime.
It comes as no surprise that Deeksha has created over 56,000 success stories in the 21 years since it started its foray in education!