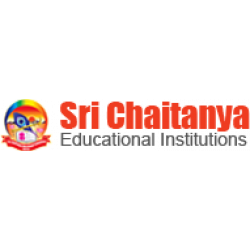 About
Chaitanya Institute

Chaitanya Institute for Competitive Exams is one of the top most among all which are giving the Bank Coaching Classes, with well trained faculty and advanced learning techniques. We are giving this coaching using the latest technology and new methodology for easy understanding of our students. Our offered services are most reliable and are giving at reasonable fee structure for all the students.
---
Amenities
Ac Rooms

Library

Wifi

Parking

Cold Water

Scholarship

Hostel

Transport

Online Test Series

Offline Test Series

Security

First Aid
---
Courses & Fee Structure
| Sl.No | Course Name | Notes | Duration |
| --- | --- | --- | --- |
| 1 | CIVIL SERVICES, UPSC | Trust Sri Chaitanya IAS Academy and prepare to set on the most challenging IAS entrance examination. | 1 year |
| 2 | IIT JEE | IIT – JEE and Inter at one go. With ICON, aspirants also stand to gain by securing ranks in other entrances such as AIEEE, BITSAT, VIT and EAMCET. | 2 YEARS |
| 3 | ENGINEERING ENTRANCE | Selection of meritorious students through AIEEE reflects tough standards of premier institutions like NITs and IITs. | 2 years |
| 4 | MEDICAL ENTRANCE | NEET is the national-level entrance examination held by the Central Board of Secondary Education to select students for admission into MBBS / BDS courses in India. | 2 years |
| 5 | EAMCET ENTRANCE | Sri Chaitanya is one of the early movers and pioneers in EAMCET coaching and boasts of the best of faculty. | 2 years |
| 6 | SRI CHAITANYA DLP | Study Material Package (SMP) All India Online Test Series | 2 years |
| 7 | CA CPT | . ICAP prepares students for CA-CPT after Intermediate. After one year of practical training, professionals are eligible for middle level job opportunities. | 2years |
---
Location
---
Chaitanya Institute Details
Sri Chaitanya started its historic journey in 1986 with the inception of a Girls Junior College at Vijayawada. And since then there has been no turning back. The inception of Sri Chaitanya Educational Institutions was the result of a vision rather than the mere setting up of an institution. Our Founders and Mentors, Dr. B. S. Rao garu and Dr. Jhansi Lakshmi Bai garu, were hugely successful in the medical profession and decided to look at a fresh approach to Intermediate level education. A systematised methodology was introduced that changed the very face of education in Andhra Pradesh, for the better. A fresh chapter in the Pre-university stream of education in the state began with the introduction of a more professional approach to teaching and staff management.
The growth of Sri Chaitanya – post 1986, has been phenomenal and part of folk-lore. A Boys' Junior college(1991),branches in Hyderabad (1996),Visakhapatnam (1998),Tirupathi and Guntur (2000),Eluru, Bhimavaram, Rajahmundhry, Kakinada and Machilipatnam (2002),Tenali, Ongloe, Srikakulam, Amalapuram, Chittoor, Nellore and Ananthapur (2003) in Andhra Pradesh.
Sri Chaitanya continued its march forward by stepping beyond the state. Branches were opened in Delhi (2004),Hamirpur-Himachal Pradesh (2005) and Bellary – Karnataka. In 2006, the institution opened IIT-JEE / AIEEE / PMT Coaching Centres at Mandi-Himachal Pradesh, Ranchi and Bokaro – Jarkhand and Indore Madhya Pradesh. The Group continued its march forward with the inception of Sri Chaitanya Techno Schools in various districts of AP in 2008, and expanding to cover fourteen districts of the state and 3 districts of Karnataka including four branches in Bangalore by 2011.
It is time when the mind and the soul need to come together to fight against circumstances. This means a fusion of sound knowledge and spirit. A sound spirit is inherent to an Indian but sound knowledge can be gained better at the national level and not the state level. Knowledge gained under sagacious professors only and not just qualified ones can stand the test of time. And this superior knowledge is given in the institutions offering professional education at the national level in all fields.
Sri Chaitanya makes lives of students better by integrating preparatory coaching with regular Board Syllabus. Sri Chaitanya Junior Colleges offer Varsity proprietary test-prep courses: ICON, NEON, MEDICON, LEO, iCAP and IAS Academy. Students are prepared to study in the best institutions across the country – IIT, AFMC, NIT, AIIMS etc. in the fields of Engineering and Medicine; CA / ICAWI / CS in the field of Accountancy. Sri Chaitanya has also introduced a six-year program as a preparatory for the Indian Civil Services – Prelims (CSAT),Mains & Interview (Personality Test) for students to get into including IAS, IPS, IFS etc. early and reach top positions in public service. Students who step out of Sri Chaitanya learn to chase careers and not jobs. They grow tough – mentally.
It was observed that students from the rural areas do not have much access to professional education either because of lack of awareness or resources. Sri Chaitanya has taken the initiative to improve the careers and lives of underprivileged pupils by offering top quality education at minimum fee. We wish to see such students reaching high positions in their professional careers because they are capable and deserving. It therefore, becomes imperative that students aspire and focus on professional education where it is offered with proper infrastructure – physical and intellectual. The years that are invested in learning and gaining knowledge cannot be got back. They must, therefore, be invested wisely. Parents need to be aware of facts around so that their children can be given proper guidance without which their careers would be grounded instead of flying high. Where fragile knowledge can wreck an individual's career and life – true knowledge can strengthen one's character manifold.
True character can bring to surface our best quality to fight the worst adversity. The choice you make ought to be based on far-sightedness and not myopic vision. We wish you all success in the career of your choice.