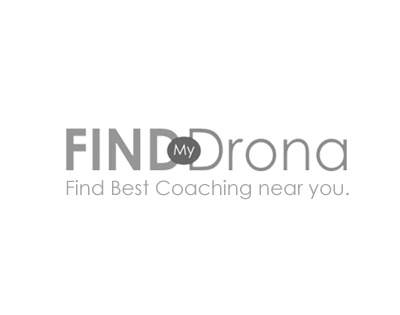 Acceleration Tuition Center, Chennai
Acceleration Academy, Chennai, Chennai
11th & 12th7th to 10thB.B.A. & M.B.AEngineeringMedical
About
Acceleration Tuition Center
Overview :
Acceleartion Tution Center always aims to train the students to complete preparation for exams. We cover all the relevant topics and hold classes per/week. We hold special classes for weaker student and also daily/weekly classes for practice purpose.
Specialities:
Mock tests.
Self prepared notes
One to one tutoring.
Nominal Fees.
Special attention for the weaker students.
---
Amenities
Library

Offline Test Series
---
Courses & Fee Structure
Sl.No
Course Name
Notes
Duration

Details not available
---
Location
---
Acceleration Tuition Center Details
| | |
| --- | --- |
| Class 1 - 5 | All Subjects |
| Class 9 - 10 | History, Marathi, Mathematics, NSTSE, NTSE, Physics, School level computer, Social Studies, Special Education, Zoology, Hindi, Geography, EVS, Accountancy, Algebra, Bengali, Biology, Chemistry, Commerce Subjects, Computer Science, Economics, English |
| Class 11 - 12 | KVPY Exam, IT & Computer Subjects, Home Science, History, Hindi, Geography, Food & Nutrition, Fashion Study, Logic, Mathematics, Zoology, Statistics, Sociology, Psychology, Political Science, Physiology, Physics, Philosophy, EVS, English, Education, Accountancy, Algebra, Anatomy, Anthropology, Arts Group, Bengali, Bio Technology, Biology, Botany, Business Maths, Economics, Costing, Computer Science, Commerce Subjects, Chemistry, Business Studies, Business Organisation |
| College Level | Physics, Mathematics, B.Tech Tuition |
| Engineering Entrance & IITJEE | IIT JEE Mains, AIEEE, IIT JAM, IIT JEE Advanced, Mathematics, Physics, Polytechnic Entrance |
| Engineering Subjects | Production, Mechanical, Mathematics, IT, Chemical, Civil, Computer, Drawing, Electrical, Instrumentation, Electronics |
| Test Preparation | TANCET |
| MBA & BBA | MBA Entrance, Management Subjects |
| Medical Entrance & AIPMT | Chemistry, Medical Entrance Exams, Botany, Biology, Physics, AIPMT |
| Distance Education | M.Sc Tuition, B.Ed, M.Tech Tuition, MBA, MCA, PG Diploma, BCA, BBA, B.Tech Tuition |
| Class 6 - 8 | All Subjects |
| Competitive Exams | AFCAT, Bank Clerical |
| STEM Activities | Robotics |