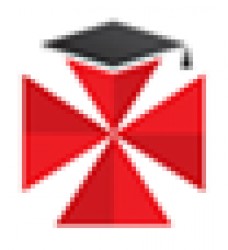 Achievers Point, Delhi
South Ex Part I, New Delhi-110049, Delhi
English Spoken Spoken
About
Overview :
Gurukul revisited! Individualised attention & build up a chord as it was during thousands year old Gurukul. Incredible Success Story! Consistent track record of long years of delivering outstanding results in various exam make us the best training institute. It is actually incredible. Each & every class we go through feedback slip which makes sure we deliver what exactly we promise. Performance monitored through minutely designed measures. Mentors are always present at any stage of learning and can be contacted through SMS. Our trainers come from very cultured background that includes real test takers & person with global expertise.
Achievers Point train a large number of students not only in classroom session but also through correspondence and online tutoring. Our each student get interface with the real questions which have appeared in exams recently, because each day many of our students appear in examination. If anyone encountered any unfamiliar questions next day the similar questions will be taken with all students of our class in the form of class quiz. The Research and Development team works round theclock to ensure that our teaching methodology, study material and course structure, etc. is up to date. This committed team keeps a keen eye on the latest developments and changes in the ongoing tests. Visual vocabulary classes 1000 GRE vocabulary classes give a distinctive advantage to our GRE, GMAT, SAT aspirants. That easily put them in Ivy league.
Specialities:
Every classroom is well furnished and equipped with air conditioner..

This medium is built to train students with one-on-one, faculty led interactive sessions therefore the classes are tailored as per the needs of every student that we come across because every student has different set of requirements and expectations from the coaching and online training allows us to train student personally and raise the level of performance substantially for the Aptitude tests (GMAT/GRE/SAT)

With this medium we have been able to help students improve their GMAT scores from the level of 640 to 770 however keeping it as one of the exceptions, the general improvement in GMAT score after the training have been 50 Marks for the students at a level of around 640 and 20-30 marks for students at the existing level of around 690.

Not just a business, training student is a Passion for us which is very evident from the fact that we don't enroll more than 10 students in a month as we personally can't teach more than that number of students in a month. So our enrollment process works on first half of one of the principles of Operation Research called FIFO (i.e. First-In-First-Out) i.e F-I. So First-In is true but not First-Out alway.

PG Facility : "Home away from home". Best PG is available nearby for the students coming from out side.
---
Amenities
Ac Rooms

Library

Offline Test Series

CCTV
---
Courses & Fee
Sl.No
Course Name
Notes
Duration

Details not available
---
Location